For over 25 years Home Base Holidays has been helping people to arrange home exchange vacations. Join today to access 1000s of current vacation swap offers worldwide!
Great friends through home swapping
Meeting people is part of it, really getting to know an area well, experiencing a new community. We've made great friends through home swapping.
Martin & Marion, BBC Radio North Yorkshire
Thank you for giving us this opportunity!
We've just returned from a very successful swap with a couple in Iceland, who enjoyed a bit of Italian sunshine in exchange for the mystical sub arctic midnight sun. Thank you for giving us this opportunity!

Daniela & Luigi
What is a Home Exchange Vacation?
Home exchanging is the mutual swapping of accommodation at home or abroad. This means you enjoy FREE holiday accommodation making it a very economical way to travel. Join today and forget costly hotel expenses! Explore new cultures but still enjoy your homely comforts. Choose your dream destination from beach villas, city apartments or even house boat swaps. We've 30 years experience helping arrange home exchange holiday swaps worldwide - whether its senior home exchanges, family holidays or luxury home swaps!
Featured Home Exchange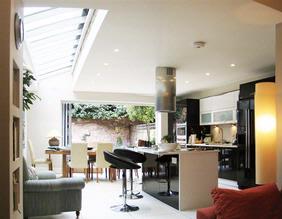 2 Bedroom House London, England
This is a recently completely restructured Victorian terraced townhouse, with open plan living area downstairs opening onto the small patio garden. It...

2 Bedroom House Glasgow, Scotland
3 Bedroom House Briancon, France
2 Bedroom House Scottsdale, USA
Browse Listings