For over 25 years Home Base Holidays has been helping people to arrange home exchange vacations. Join today to access 1000s of current vacation swap offers worldwide!
Nothing but wonderful experiences
We love the idea of exchanging homes & have had nothing but wonderful experiences.
M & M Irving, England
10 very successful exchanges
We've completed 10 very succcessful exchanges in the past 3 years and have recommended the site to numerous friends. We can only sing the praises of your site and the whole concept of home exchange.
Bev & Phil, Gloucestershire, England (HE19907)
What is a Home Exchange Vacation?
Home/house exchanging is a mutual swapping of accommodation, usually at the same time, for a holiday in your own country or abroad. This makes it a very economical way to travel as it provides free accommodation worldwide. Home Base Holidays has 1000s of current up-to-date offers including luxury houses, city apartments, beach villas... and even house boats!
Featured Home Exchange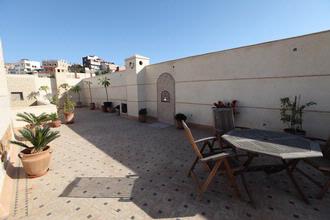 1 Bedroom House Agadir, Morocco
The property is a new, traditional style Moroccan Riad/Guest house with 6 Suites. This guest house is now open. It is in a small berber fishing villa...
3 Bedroom House Briancon, France
4 Bedroom House San Francisco, USA

2 Bedroom House Fabrezan, France
Browse Listings