For over 25 years Home Base Holidays has been helping people to arrange home exchange vacations. Join today to access 1000s of current vacation swap offers worldwide!
10 very successful exchanges
We've completed 10 very succcessful exchanges in the past 3 years and have recommended the site to numerous friends. We can only sing the praises of your site and the whole concept of home exchange.
Bev & Phil, Gloucestershire, England (HE19907)
15 successful exchanges and still loving it!
Love walking and hiking, flea markets, theater, waterfalls, history, shopping and fun experiences. Nature at its best. Have loved all of our wonderful past exchanges all over Europe!
Doreen & Richard, USA
What is a Home Exchange Vacation?
Home exchanging is the mutual swapping of accommodation at home or abroad. This means you enjoy FREE holiday accommodation making it a very economical way to travel. Join today and forget costly hotel expenses! Explore new cultures but still enjoy your homely comforts. Choose your dream destination from beach villas, city apartments or even house boat swaps. We've 30 years experience helping arrange home exchange holiday swaps worldwide - whether its senior home exchanges, family holidays or luxury home swaps!
Featured Home Exchange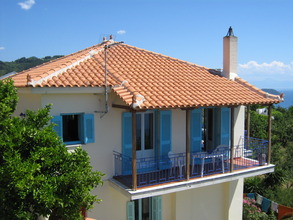 2 Bedroom House Saint-Ouen, France
2 Bedroom House Wells, England
1 Bedroom House Budapest, Hungary
Browse Listings