For over 25 years Home Base Holidays has been helping people to arrange home exchange vacations. Join today to access 1000s of current vacation swap offers worldwide!
A real life changer
Our first year as swappers has been an amazing success. A real life changer. Apart from the wonderful holidays, what a bonus to have made so many new friends across the globe.
Maurice, London (HE23851)
Extremely user friendly and very well run
We have been registered with you now for 3 years and have been very lucky with our swaps. We think the website is extremely user friendly and very well run.
Susan, Marbella, Spain (HE22021)
What is a Home Exchange Vacation?
Home/house exchanging is a mutual swapping of accommodation, usually at the same time, for a holiday in your own country or abroad. This makes it a very economical way to travel as it provides free accommodation worldwide. Home Base Holidays has 1000s of current up-to-date offers including luxury houses, city apartments, beach villas... and even house boats!
Featured Home Exchange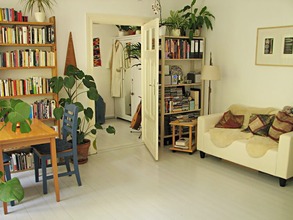 1 Bedroom House Berlin, Germany
Cosy ground floor apartment overlooking a peaceful courtyard off Crellestra?e, a beautiful tree-lined street in Berlin-Sch?neberg. Ideally suited for ...
5 Bedroom House Mooloolah, Australia
6+ Bedroom House Varen, France
1 Bedroom House Naples, USA
Browse Listings